News & Gallery
NEWS UPDATES

5-6-2013
News
Malakoff Coral Rehabilitation 2013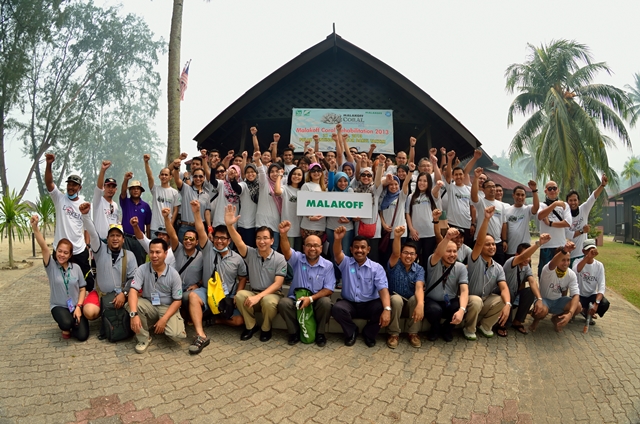 We are organising the 3rd Malakoff Coral Rehabilitation Project, in collaboration with the Department of Marine Park Malaysia (Jabatan Taman Laut). The event is sponsored by Malakoff and organised by Malakoff Utilities. This year, a total of 40 divers and 40 non-divers are expected to join the event, comprising of Malakoff staff and business associates.
The Project will be held at TAd Marine Resort, Pulau Tinggi, Johor from 21 – 23 June 2013.
Objectives & Benefits:
To preserve the eco-system in Malaysia by sinking Artificial Reefs.
Team work between the corporate / private sector with the Department of Marine Park Malaysia in an effort to preserve the eco-system in Malaysia.
To preserve important ecosystems of endangered aquatic species.
Spreading awareness through educational programs to local residents, schools and universities about the importance of marine biology and habitat.
To promote marine conservation as part of MALAKOFF CSR program.
To increase community awareness and participation within MALAKOFF and partners in preserving marine biodiversity.
To promote MALAKOFF corporate image by being committed to environmental conservation, particularly marine parks.
Please email us at mu-event@malakoff.com.my for registration forms.
Contact Person:
Leny Safinaz Ismail at 03-2263 3203 or
Nurain Mohamed Kalam at 03-2263 3359.
3 days 2 nights - Diver RM 1,200/person
3 days 2 nights - Non-Diver RM 1,000/person
Participation is very limited, first come first served basis. Charges [inclusive food, accommodation, goodies, participation certificate and diving activities at TAd Marine Resort]: T&C applies.
We wish to thank for the support and sponsors of the following business associates.
Malakoff Corporation Berhad
Jabatan Taman Laut
Department of Environment