News & Gallery
NEWS UPDATES

23-6-2022
Announcement
REMOVAL OF CIMBCLICKS REGISTERED BILLER
Dear Valued Customers,
Removal of CIMBCLICKS Registered Biller
23 June 2022, Kuala Lumpur: We wish to inform you that MUSB is no longer listed as a registered biller in www.cimbclicks.com.my
For CIMB Bank internet banking users, you would still be able to pay your electricity bills using JomPAY, which is available via Internet and Mobile Banking. Please allow at least one working day for payment made via JomPAY to be credited into your account.
Please refer the simple guide and steps below on how to use JomPAY. Should you seek further clarification on the matter, please do not hesitate to contact our Customer Help Desk @ 603-22735888.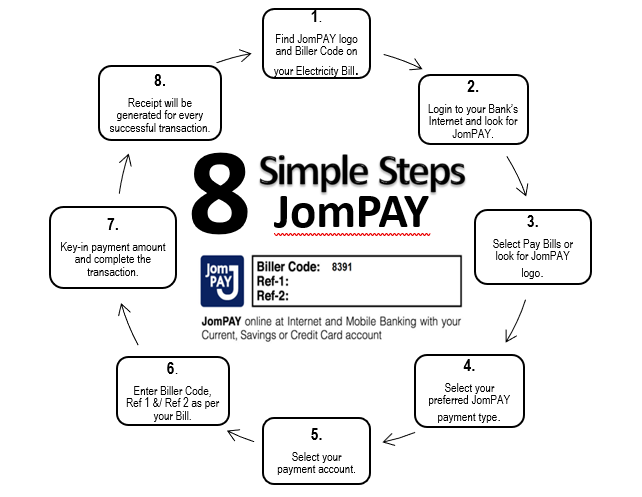 Thank you.
Yours sincerely,
MALAKOFF UTILITIES SDN BHD